October 9, 2017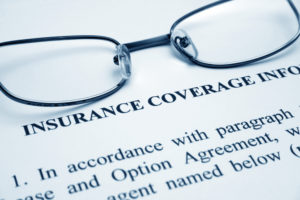 If the thought of dental insurance coverage gives you a headache, you're in good company. However, there are a few basics of dental insurance that can help you better understand your coverage. A good dental office team will also be happy to help you understand insurance coverage and file your dental insurance claims. As the year comes to a close, now is the time to use up any remaining dental insurance benefits before the plan resets, so keep reading to learn more about how to maximize your coverage.

How Dental Insurance Works
Before you can maximize your dental insurance coverage, you need to have a better idea of how your benefit plan works. Here are some of the dental care basics you need to know:
Dental insurance plans set prices and limit the types of materials and procedures they will cover
For treatments that meet the insurance provider's limitations, the plan will then cover a certain percentage of the treatment cost
Most dental insurance providers allow you to choose your dental office, treatments, and materials, but they will still only cover a percentage of their predetermined treatments and prices
Most insurance providers only cover between $1500 and $3000 worth of treatment each year
Preventive care is often completely covered by insurance
Preventive dentistry is covered at the highest percentage and the more advanced the treatment, the less of the cost is covered by insurance
Making the Most of Your Dental Insurance Benefits
The most important way to maximize your dental insurance benefits is to keep up with your biannual preventive dentistry checkups. Your dental insurance plan will likely cover between 80 and 100 percent of the cost of preventive care. Regular checkups also significantly reduce your risk for any oral health issues and ensure that dental damage that does occur will be diagnosed and treated in the earliest possible stages. If you need a complex treatment like dental implant tooth replacement, your dentist may be able to split parts of the treatment between two different plan years, so you do not miss out on coverage because you've exceeded your plan's maximum annual benefits.
Meet Dr. Shaffeld
If you live in or around Enterprise, the dentistry office of Tyler B. Schaffeld, DMD is happy to help you better understand your dental insurance coverage. We are preferred providers for Pacific Source, but we also process and file claims for most dental insurance plans. If you have questions about your benefit plan, please don't hesitate to contact our knowledgeable dental team. We're always here to help whenever patients need us. To learn more about dental care, read our blog regularly. We'll provide some educational information about popular dental care.
Comments Off on Make the Most of Your Annual Dental Insurance Coverage
No Comments
No comments yet.
Sorry, the comment form is closed at this time.