Dentist located in Enterprise, OR
Preventative, Restorative, and Cosmetic Dentistry
Dr. Tyler Schaffeld is proud to carry forward Dr. Gary Underhill's extraordinary 40-year legacy of exceptional dental care in Enterprise. In fact, long-time patients of our convenient practice will hardly notice anything has changed. You'll find the same friendly team members that have been here for two decades, and Dr. Schaffeld's focus on excellence and attention to detail is sure to bring a smile to your face. From checkups and cleanings to dental crowns and bridges to functional esthetics and cosmetic dentistry — we take pride in our goal to offer the best dental care for Enterprise, Joseph, Wallowa, Lostine and Imnaha.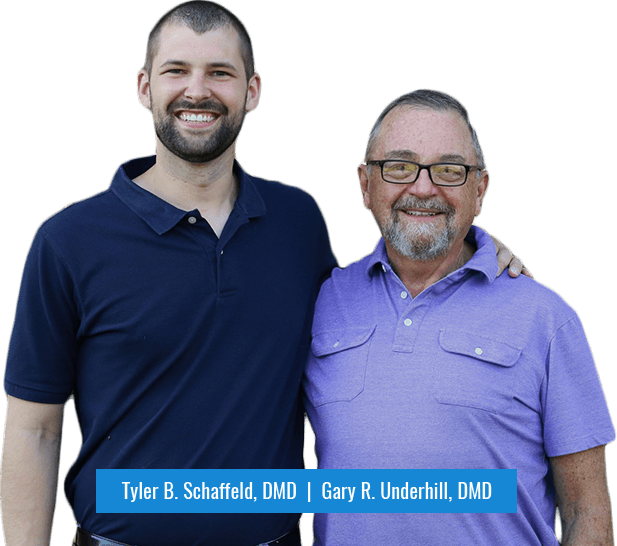 Convenient Location
with a Friendly Team
Our office is conveniently located in downtown Enterprise, Oregon and we're equipped with the latest dental technology to meet and exceed all your oral healthcare needs. Our excellent team is dedicated to creating a positive, fun and friendly experience from the moment you walk through our door, and Dr. Schaffeld truly enjoys getting to know his patients. With a wife and little one of his own, he understands the importance of family and likes to think of himself in the business of lifelong relationships, not dentistry. We look forward to making you a lifetime member of our dental family!
Limited-time
Special offers