Comprehensive Dentistry from Tyler B. Schaffeld D.M.D.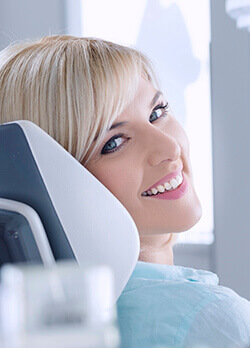 Are you looking for a practice that meets your basic dental needs in addition to offering more advanced cosmetic or restorative services? At Tyler B. Schaffeld, D.M.D., we offer a comprehensive selection of services to help patients just like you address a diverse range of issues. We're confident you'll find the help you need at our Enterprise dental practice.
Exceptional Care through Personalized Service
Besides offering a full range of preventive, cosmetic, and restorative dentistry, our team is committed to excellence. We understand that every smile is unique and deserves to be treated as such. That's why you never receive a one-size-fits-all treatment plan from Dr. Schaffeld or any other member of our team. We consider personal needs and goals in our plan to help you create and maintain a healthy smile.