June 9, 2023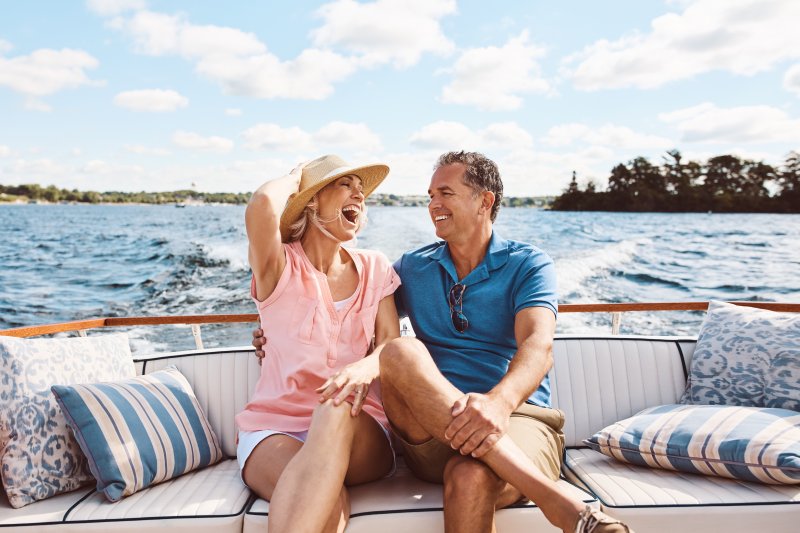 Summer is here, so people from all walks of life are gearing up to go on vacation. If you're one of them, it's a good idea to figure out how best to care for your oral health so that you don't have to deal with cavities when you get back.
Traveling can make it a little bit difficult to keep up with your dental hygiene. If you want your teeth to stay healthy over the course of the summer, here are some tips that may help you do that.
Get a Travel Dental Bag
One of the most difficult parts of maintaining dental hygiene when you're on vacation is finding the time to fish your toothbrush and dental floss out of your suitcase. You can try putting these things in your carry-on, but most toothpaste won't make it through security.
A travel dental kit can make regular hygiene substantially easier. These include travel-sized dental products contained in a small pouch compact enough to carry anywhere you go, including onto a plane. Having a kit like this makes it much easier to briefly break away to brush your teeth when you need to.
Stick to a Tooth-Healthy Diet
When you're on vacation, you might be tempted to eat all kinds of foods you wouldn't normally. While indulging a little bit is fine, it's important to remember that the foods you eat will affect your teeth on vacation just the same as they would at home.
You should still try your best to stick to a tooth-healthy diet, and if you do eat a bit too much junk food, be sure to brush your teeth afterward.
See your Dentist Before Leaving
The last thing you want is to have to interrupt your vacation to deal with a toothache. By visiting your dentist before you leave, you can ensure that you're free of any oral health problems, allowing you to rest easy once you get where you're going.
About the Author
Dr. Tyler Schaffeld decided to be a dentist because he loved the combination of biology, engineering, and art that the field entails. That passion for his work inspires him to learn more about his field, and his patients benefit from his tremendous clinical expertise. Dr. Schaffeld received his degree from Oregon Health and Science University, where he graduated second in his class. He works hard to this day to make sure that he stays on top of the latest techniques in oral medicine.
If you have any questions about how to protect your teeth this summer, he can be reached at his website or by phone at (541) 426-3783.
Comments Off on Ways to Protect Your Oral Health this Summer
No Comments
No comments yet.
Sorry, the comment form is closed at this time.