September 12, 2022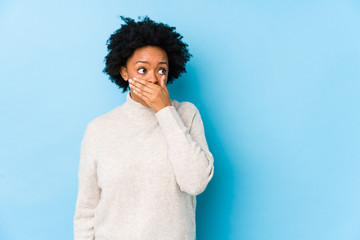 Many people aspire to have a perfect smile like those of their favorite actor, musician, or influencer. This often means healthy, uniform teeth. Bright pearly whites are another important part of achieving a gorgeous grin. If your teeth are stained or discolored, this can make it difficult for you to feel confident in your smile. There are several potential causes of dental discoloration, so read on to learn about the types of tooth stains as well as what your dentist can do to help you better the look of your smile.
Type #1: Intrinsic Discoloration
Intrinsic discoloration refers to stains that are inside of the tooth. Because of this, they are not usually easy to remove with over-the-counter products like toothpaste, whitening strips, and trays. Intrinsic stains may make your teeth look gray. Professional whitening treatments may be able to remove these types of tooth stains. A few potential causes of them are:
Overexposure to fluoride
Tooth-related injuries
Certain medications
Genetic factors
Tooth decay
Trauma
Type #2: Extrinsic Discoloration
Unlike intrinsic stains, extrinsic discoloration is superficial and affects the enamel, which is the outer layer of the teeth. Because of this, whitening toothpaste may be effective at removing them. Even so, it should be used in moderation since it contains abrasives that can damage your enamel. Additionally, dental cleanings at your biannual appointments are often enough to remove these stains.
Type #3: Age-related Discoloration
As we get older, decades of chewing and grinding our teeth as well as diets that are high in sugar or acid will make our enamel wear down. Because of this, the dentin will start to show through. Since dentin is naturally yellow, this can make your smile look discolored. Age-related tooth stains are usually caused by a mixture of intrinsic and extrinsic factors and may be fixable with professional treatments.
How Your Dentist Can Brighten Your Smile
Fortunately, there are several treatments that dentists offer to fix different types of tooth stains. One popular option is dental crowns. These tooth-shaped caps cover the entire visible part of the tooth, which is called the crown. They are made from a durable material that mimics the look of your teeth, including the way they reflect light. Crows are often used to fix damaged or severely decayed teeth/ Since your dentist color-matches them to blend with the surrounding teeth, they can also make discolored teeth look whiter.
If you have one of the above types of tooth stains, reach out to your dentist. They will be able to help you determine the best way to correct the issue and give you the gorgeous grin you deserve!
About the Practice
Tyler Schaffeld Dental is here to administer a range of effective, efficient oral health treatments and procedures to patients in the Enterprise area. If your smile looks discolored, they can inform you of the different types of tooth stains as well as procedures that may be able to fix them. Do you want to learn more about the options they offer to set up an appointment? If so, visit Tyler Schaffeld Dental's website or call their office at (541) 426-3783 to get started.
Comments Off on 3 Types of Tooth Stains & How to Get Rid of Them 
No Comments
No comments yet.
Sorry, the comment form is closed at this time.