October 12, 2023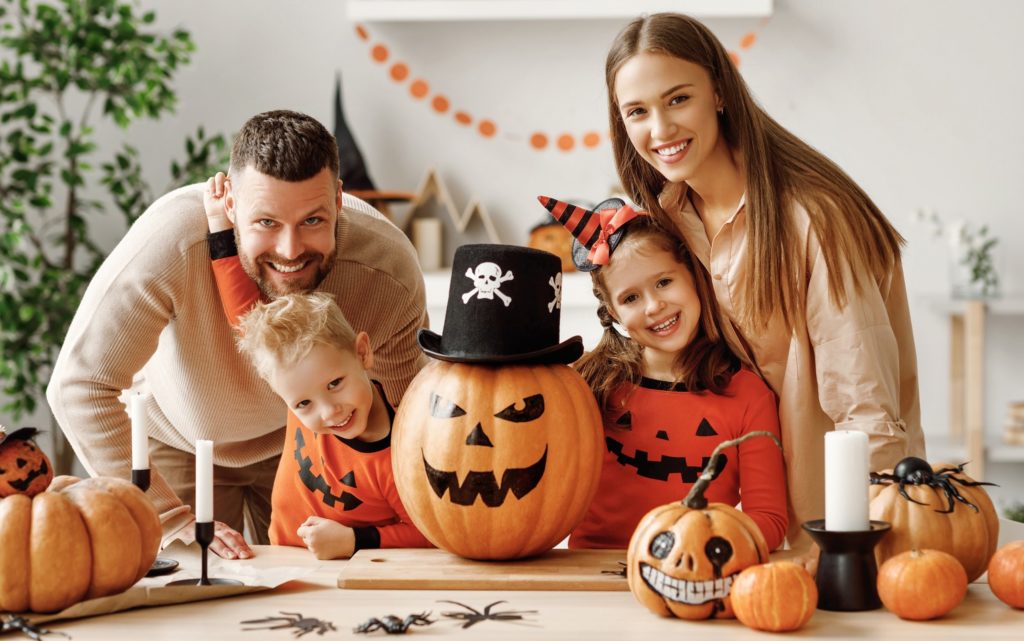 The National Retail Federation recently shared that families spend about $2.6 billion on candy for trick-or-treaters. Perhaps even more shocking, however, is that Americans consume about 3.4 pounds of candy and children eat about three cups of sugar on the 31st alone. So, it's safe to say that preventing cavities should be a top priority during spooky season. With this in mind, here are five tips for avoiding oral health problems during Halloween!
Tip #1: Avoid the "Worst" Halloween Candy
Whether you have candy in the house for trick-or-treaters or your little one brought home a bag full, it's important to steer clear of the "worst" treats. Sour gummies, lollipops, and popcorn balls are a few that make the list. Pretty much any candy that is extremely sticky, chewy, or crunchy should be avoided since they can lead to cracked, decayed, and otherwise damaged teeth.
Tip #2: Indulge During Mealtimes
While you eat, your mouth produces more saliva. This serves two important purposes: it aids digestion, and it helps remove food particles from your mouth. That's why patients of all ages are encouraged to have a piece or two with their lunch or dinner instead of separately!
Tip #3: Establish a Solid Oral Hygiene Regimen
Of course, having a solid oral hygiene regimen is important year-round. However, it's crucial during October especially since it's a month filled with candy and the start of the holiday season (which means even more sugar is on the horizon!). So, if you haven't been as diligent recently, there's no better time to start brushing, flossing, and rinsing with mouthwash consistently again.
Tip #4: Don't Keep a Big Stash of Candy
In short, if you have lots and lots of candy in the house, it's going to get eaten! If you're a single adult, then consider buying a smaller bag – just enough for the trick-or-treaters (and a few pieces for yourself, of course). If you have children, then set up a plan to donate the excess candy.
Tip #5: Drink Plenty of Water
Moderation is key. Since you'll likely be indulging in a bit more candy than usual throughout October, try cutting back on sugar in other ways, like not drinking soda. Sticking to water will help keep you hydrated, prevent dry mouth, and reduce your chances of developing tooth decay!
About the Doctor
After graduating first in his class from Central Washington University, Dr. Tyler Schaffeld studied dentistry at Oregon Health and Science University. It's been a little more than a decade since then, and he is still as passionate as ever about creating healthy, beautiful smiles! If you have a question for him about oral health, or you'd like to schedule an appointment during the upcoming holiday season, don't hesitate to visit his website or call (541) 426-3783.
Comments Off on 5 Fang-tastic Tips for Avoiding Oral Health Problems During Halloween
No Comments
No comments yet.
Sorry, the comment form is closed at this time.