May 4, 2022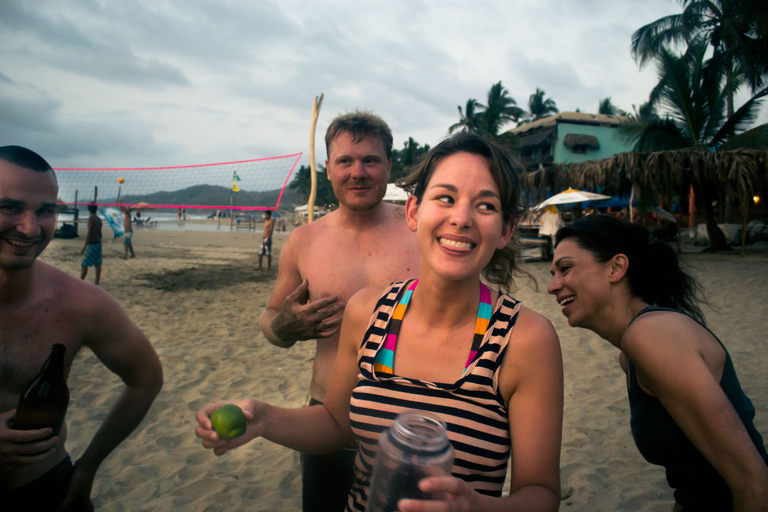 Summer vacation is right around the corner, and people across the country are preparing to set out on a range of warm-weather adventures. From a weekend trip to the beach to international travel, the possibilities are endless. Regardless of if you travel near, far, or don't travel at all this season, it's important to make sure that you continue taking good care of your smile. Read on to learn about 4 summer oral health tips that will help you prevent dental issues and maintain a gorgeous, healthy grin all season long.
Tip #1: Drink Plenty of Water
When the temperatures start to rise, it can be tempting to cool off by drinking a cold soda or a glass of lemonade. As tasty as these beverages are, indulging in them too often can result in dental damage, including staining and tooth decay. For this reason, it's a good idea to stick with water. Not only does it keep you from becoming dehydrated, but it also helps prevent dry mouth and washes away bacteria and food particles. To add some extra zest to this classic beverage, consider adding zero-sugar water flavoring. Just be sure to drink it through a straw to avoid dental discoloration.
Tip #2: Eat Plenty of Vitamin-Rich Foods
Along with sweet drinks, summertime is also known for barbeques. It may be tempting to pile your plate full of treats like caramel popcorn, chips, and foods coated in sticky barbeque sauce, but eating too much of these can lead to cavities. Make sure to eat plenty of vitamin-rich foods like fresh salad, crisp fruit, and cooked veggies to give your smile the nutrients it needs.
Tip #3: Maintain Your Oral Hygiene Routine
Even for those who are usually very diligent about keeping up with their oral hygiene routine, summer vacation can sometimes throw a wrench in things. The change in one's day-to-day schedule can cause people to lose track of things, leading to dental decay. Make a point of keeping up with your pearly whites by setting reminders on your phone or keeping a dental travel kit with you so you can clean your smile wherever you go. The kit should contain a toothbrush and travel-sized toothpaste, dental floss, and mouthwash.
Tip #4: Schedule Your Six-Month Dental Checkup & Cleaning
If you're one to wait until an oral health issue arises before you make a trip to the dentist, now is the perfect time to let go of this bad habit. Biannual dental visits are key to identifying oral health issues early on as well as learning better ways to prevent them in the future. They will also come with a thorough cleaning of your smile to get rid of plaque and tartar buildups.
Summer is one of the most fun times of the year, but don't let the excitement lead to a damaged smile. With these summer oral health tips, you'll be able to maintain a beautiful beam and enjoy the season to the fullest!
About the Practice
Are you preparing for vacation and in need of some summer oral health tips to help you take care of your smile while you're away? The team at Tyler Schaffeld Dental is here to help. They offer Enterprise patients a range of exceptional oral health services and can provide tips on how to maintain a gorgeous grin. For more information on Tyler Schaffeld Dental's services or to set up an appointment, call their office at (541) 426-3783 or visit their website.
Comments Off on 4 Summer Oral Health Tips to Keep in Mind
No Comments
No comments yet.
Sorry, the comment form is closed at this time.