December 14, 2018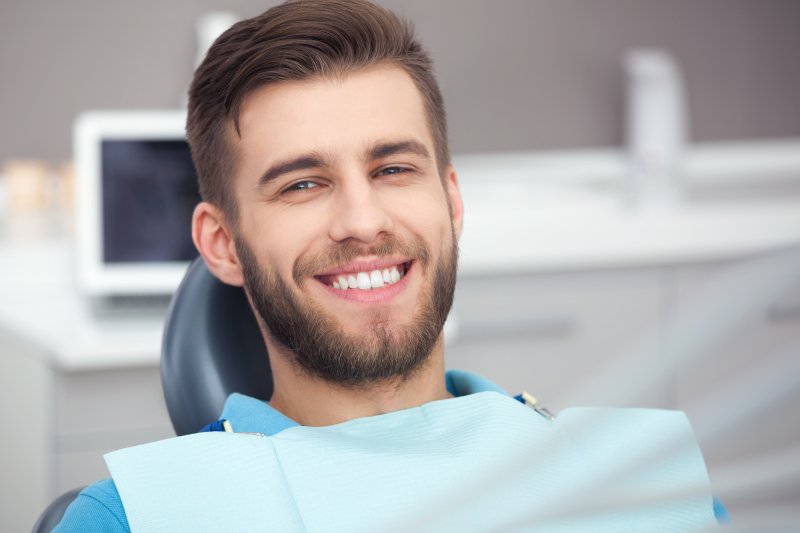 2019 is officially here, with all the promise and potential a new year offers. While you're getting a head start on your new year's resolutions, take a few moments to read these tooth care tips from a dentist in Enterprise. They're designed to put a smile on your face that will last until 2020 at least.
Tip Number One: Brush Your Teeth Right before Bed
Most of us have a snack or two after brushing our teeth in the afternoon. Even if it's just a few pretzels or chips, every meal you eat can promote the spread of plaque. That's why it's a good idea to finish the day by brushing once more. While you're at it, why not take a moment to floss as well?
Tip Number Two: Know What to Eat, Not Just What to Avoid
You've probably heard it more times than you can count": sweets are bad for you. Sweets promote tooth decay." It's true, especially if your sugary snacks come along more than once in a blue moon. But what you do eat is at least as important as what you don't eat.
This means getting plenty of protein from sources such as lean meat and reduced fat cheese, vitamins and minerals from fresh fruits and vegetables, and fiber from healthy whole grains. The more varied and nutritious your diet, the healthier your teeth and gums will be.
Tip Number Three: Snuff out the Tobacco Habit
This tip dovetails nicely with many people's New Year's resolutions. The evidence that tobacco products are bad for you is too overwhelming to question. Most people know this, of course. The question is how to control those cravings when you're coming off the nicotine. Here are some helpful tips:
Talk to your dentist. New medications can help you to manage your withdrawal symptoms.
Join a support group. There's nothing like the kind of support you can get from people who understand what you're going through.
Try substituting a healthier habit. For example, some people have substituted running or weightlifting for smoking – with amazing results. Training your mind to think of something besides cigarettes may be just the thing you need to kick the habit for good.
Tip Number Four: Schedule Your Dental Appointments Now
All of us get busy as the new year becomes less new. The holidays fade into a distant memory as we focus on making it through each day. We forget to take care of important tasks.
That's why now is the time to schedule those biannual trips to your dentist. Ask the office to give you a friendly reminder call a few days ahead of time. You can also use a computer or smartphone map to let you know when the time is approaching.
Healthy teeth and gums are an essential part of a happy, productive lifestyle. Use the tips in this post to safeguard your oral health throughout the days and months to come. That way, you'll look back on 2019 with sweet memories, not sour regrets.
About the Author
Dr. Tyler Schaffeld earned his DMD degree from Oregon Health and Science University, graduating near the top of his class. He and his staff are dedicated to the patient's health and well-being. You can reach his office online or by calling (541) 426-3783.
Comments Off on Start 2019 with These Four Tooth Care Tips from a Dentist in Enterprise
No Comments
No comments yet.
Sorry, the comment form is closed at this time.