March 21, 2020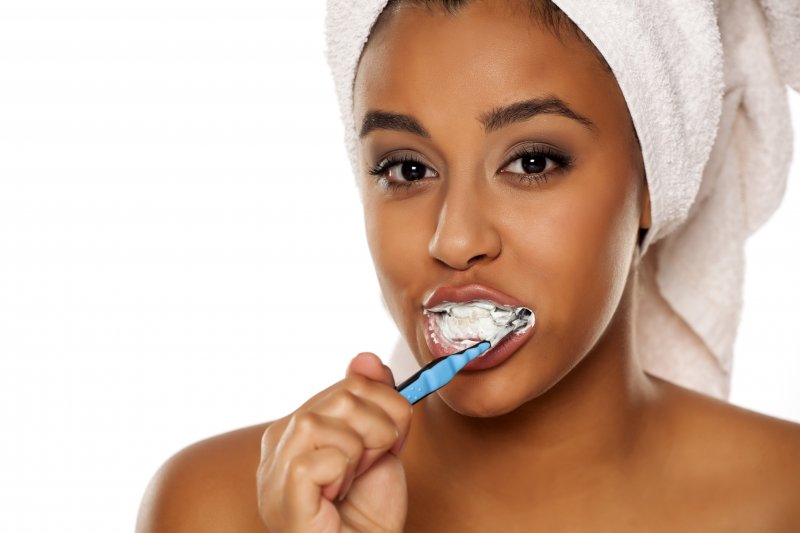 The COVID-19 pandemic caught the entire world off-guard, but you don't have to let it completely disrupt your life. Although dentists around the country have temporarily stopped providing any non-emergent dental services, you don't have to settle for diminished oral health. If you're a person who typically visits for checkups and cleanings, there are measures you can take at home to protect your teeth and gums. Continue reading to learn how to fortify your oral health during these challenging times.
Turn Your Oral Hygiene Up a Notch
If you're like most Americans, you're working from home. That means you don't have to race out your house to battle traffic to get to work. Neither do you have to rush back after eating lunch. A great way to utilize the extra time you have on your hands is to increase your oral hygiene frequency. So, instead of just twice daily, you can start cleaning your teeth after every meal. You should be warned, though, that oral bacteria won't be fond of your improved efforts.
Drink More Water
Downing a glass of water does more than just hydrate your body. It also helps to flush away leftover food and beverage particles that could eventually contribute to oral bacteria growth. Additionally, it helps to keep your mouth moist, which also makes it harder for microorganisms and plaque to accumulate. As a habit, you should drink a glass of water first thing in the morning, after each meal and before retiring for bed.
Take in the Right Nutrients
In addition to drinking water and cleaning your teeth consistently, there are some key nutrients you can get from your diet that can enhance your oral health:
Calcium – Found in milk, yogurt, cheese, canned salmon, almonds and dark leafy vegetables, it helps to strengthen your teeth and jawbone.
Phosphorous – An excellent building block in the growth of bone cells, phosphorous can be found in eggs, fish, lean meat, dairy, nuts and beans.
Vitamin C – Along with promoting gum health, vitamin C helps to fight oral cancer. It can be found in citrus fruits like lemons, oranges and tomatoes, and vegetables like peppers, broccoli, potatoes and spinach.
While there is no substitute for receiving the expert care of your local dentist, it's comforting to know that during these trying times, you have the power to maintain your oral health by taking some simple steps. Then, when America is triumphant over the COVID-19 crisis, you can get back to visiting your dentist semi-annually for preventive care and receiving any other forms of treatment that you desire.
About the Author
Dr. Tyler Schaffeld is a graduate of Oregon Health and Science University. While he is a champion of prevention through the maintenance of regular visits, he also encourages his patients to be proactive in their efforts at home. Once the COVID-19 threat has subsided, Dr. Schaffeld will be available to provide the same top-notch dental care that he's known for. Meanwhile, if you have a dental emergency, he can be reached for more information through his website.
Comments Off on Maintaining Excellent Oral Health During the COVID-19 Outbreak
No Comments
No comments yet.
Sorry, the comment form is closed at this time.