July 30, 2020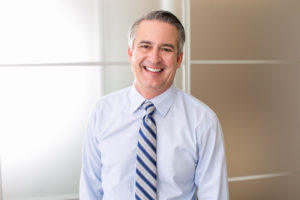 About 3 million adults in the U.S. currently have at least one dental implant, according to the American Academy of Implant Dentistry. That number is only expected to grow as time goes on. If you're suffering from tooth loss, odds are that you've at least considered getting dental implants to rebuild your smile. After all, most dentists regard them as the gold standard for replacing missing teeth. But why exactly have they become so popular? A dentist in Enterprise examines four of the reasons below.
They Keep You Looking Young
After you've been missing teeth or even just one tooth for a while, your facial structure begins to change shape. This is because the roots of your teeth are no longer there to stimulate growth and blood flow in your jawbone. As a result, the bone shrinks over time, leading to premature wrinkling and drooping of the muscles in your face. Because dental implants stimulate your jawbone just like tooth roots do, they can help you maintain a youthful appearance for years to come.
They Look and Feel Like Your Own Teeth
Dental implants are the only tooth replacement option that replicates the structure of your entire tooth, not just the visible crown portion. They act as the root of the tooth below your gumline and actually fuse to your jawbone, basically becoming a part of you. The implants are then restored with a custom-made crown, bridge, or denture, depending on how many teeth you're missing. These restorations are designed to perfectly resemble the pearly whites you were born with.
They Can Last a Lifetime
Unlike traditional dentures and bridges, which must be replaced every 5-10 years or so, dental implants are designed to last around 30 years. In fact, if you take excellent care of them, they can even last the rest of your life! This saves you time and money in the long run that you'd normally spend getting your teeth replaced every so often.
They're Easy to Maintain
With removable dentures, you have to soak them overnight, brush them every day, and rinse them off after every meal or snack. Cleaning your dental implants, however, is pretty much the same as cleaning your natural teeth. Simply remember to brush them every morning and night as you did before you lost your teeth. Flossing around your restoration may be slightly trickier, but your dentist can provide you with the tips and tools you need to make it easy.
With all the benefits that dental implants offer, it's not hard to see why they've exploded in popularity in the past few decades. If you're wondering whether they're the solution you need to replace your missing teeth, schedule a consultation with your dentist today.
About the Author
Dr. Tyler Schaffeld is a dentist in Enterprise, OR who earned his Doctor of Dental Medicine degree from Oregon Health and Science University. He has helped countless patients achieve beautiful, healthy smiles by restoring their dental implants. At your consultation, he can determine whether implants are the right treatment for you and, if they are, partner with the Enterprise community's best oral surgeons to place them. To learn more about the benefits of this treatment, visit Dr. Schaffeld's website or call (541) 426-3783.
No Comments
No comments yet.
Sorry, the comment form is closed at this time.