July 22, 2021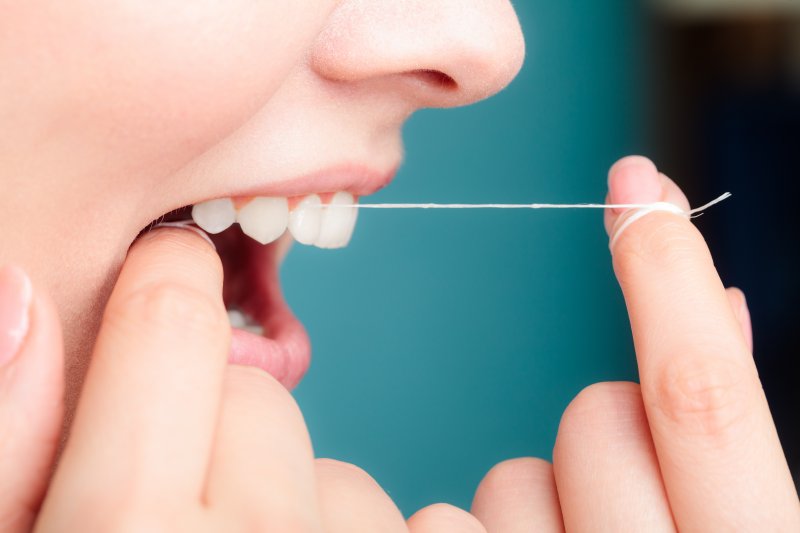 Ever since you were a kid, you have known that you need to brush your teeth twice each day to maintain a healthy smile, but this isn't the only important step that you should be taking. There are so many things that contribute to the overall health of your smile, but many steps are often forgotten. Continue reading to learn about some of the oral hygiene steps that you definitely should include in your daily routine.
Use The Right Dental Tools
You need to choose all the right products when you brush your teeth. Stick to a soft-bristled toothbrush that fits in your mouth comfortably. Using a brush that is too hard can cause enamel wear and gum recession over time. Electric toothbrushes are great for removing both plaque and food debris in order to prevent cavities and periodontal disease. When choosing a toothpaste, always look for one that contains fluoride.
Replace Your Toothbrush Regularly
In most cases, toothbrushes need to be replaced every three months. When the bristles become frayed over time, they are not nearly as effective at cleaning away food particles and plaque. If you haven't bought a new toothbrush in a while or the bristles don't look to be in great shape, now is a great time to upgrade. Pick one up next time you go to your local grocery or drug store.
Floss Daily
Everyone knows that flossing is an important step to keep your smile clean, but not very many people do it as often as they should. There are some areas of your mouth where your toothbrush can't quite reach. When you use dental floss, you can clear away food debris, plaque, and bacteria from between the teeth and beneath the gumline. This will help prevent the development of cavities, periodontal disease, halitosis, and other oral health conditions.
Use Mouthwash
Another step that you should consider incorporating in your oral hygiene routine is rinsing with a mouthwash. It will help to wash away any food particles that were left behind after brushing and flossing. This way, you can be left with a fresh smile throughout your day.
See Your Dentist Regularly
Even if you are an excellent brusher and flosser, there are still going to be areas of your smile that you accidentally skip over. When you see a dentist for professional cleanings, you can ensure that you don't have lingering plaque or tartar. During your checkup, your dentist will be able to detect oral health issues so they can be treated before becoming problematic.
Don't skimp when it comes to your dental hygiene. Be sure that you are including everything listed above. Your smile will thank you!
About the Author
After studying biochemistry and graduating first in his class at Central Washington University, Dr. Tyler Schaffeld earned his Doctor of Dental Medicine degree from Oregon Health and Science University where he graduated second in his class. To learn more about proper dental hygiene or to schedule an appointment at his office in Enterprise, visit his website or call (541) 426-3783.
Comments Off on 5 Oral Hygiene Practices That You Shouldn't Skip!
No Comments
No comments yet.
Sorry, the comment form is closed at this time.