October 16, 2019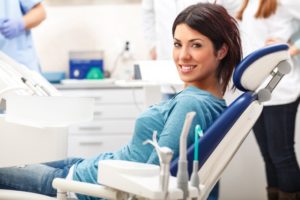 Did you know that over 100 billion dollars in dental insurance benefits are wasted every year? Millions of people are missing out on the coverage they're paying for, and the worst part is that they don't even know it's happening. Dental insurance can be confusing, but if you know how to play the game, you can end up saving hundreds annually on your dental care. Read on to learn how to make the most out of your dental insurance from your dentist in Wallowa County.
Use Your Benefits Before They're Gone
An incredibly important number to keep in mind is your annual maximum. This is the most your dental insurance is willing to pay for your dental care in one year. Usually, maximums are around $1,000. Once the year ends, whether you've used any of your coverage or not, your maximum will reset when the clock strikes midnight on December 31st. With only 2.8% of Americans ever reaching or exceeding this maximum, it's no wonder that billions are wasted in benefits each year.
Most insurance companies don't necessarily advertise the fact that their benefits reset every year, because unused benefits just means more money in their pocket. However, with the right know how, you can maximize your insurance to save money while staying healthy.
See Your Dentist Twice a Year
Dentists worldwide agree that biannual checkups and cleanings are an integral part of maintaining good oral health. The main reason is to give your dentist an opportunity to catch any issues while they're still small. However, millions of Americans only attend a single dental visit or none at all. Besides the risk of oral health issues, these patients are also missing out on dentistry they're already paying for. Most insurance plans cover 100% of preventive visits like checkups and cleanings. So, if you still haven't seen your dentist for a second time this year, schedule your appointment before 2020 to prevent even more serious and costly dental care in the future.
Take Advantage of Your Deductible
Your deductible is a fee that you pay once a year to unlock your dental insurance benefits. Typically around $50, this amount resets at the end of the year just like your maximum. That's why it's smart to get any dentistry like crowns or root canals taken care of in 2019 so you can take advantage of your deductible.
Lookout for Changing Plans
Just like with your weekend plans, insurance plans can change. However, most insurance will only change their terms during the time of renewal, which means you can count on the same benefits for the rest of the year. But, unlike medical insurance, it's common for dental plans to vary. They could lower benefits or increase premiums, which is why you should take advantage of your plan while you know exactly what it has to offer.
Are you ready to give yourself a healthy smile with a full pocketbook? Use these tips for maximizing your insurance.
Meet the Dentist
Dr. Tyler Schaffeld has a passion for providing quality and affordable dental care, which is why he accepts almost all forms of insurance. For any questions, he can be reached through his website or by phone at (541) 426-3783.
Comments Off on Dental Insurance: It's Time to Use It or Lose It
No Comments
No comments yet.
Sorry, the comment form is closed at this time.