April 22, 2022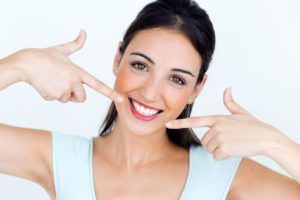 Few things are more exciting than getting your return after filing your taxes. Your mind is probably brimming with possibilities on how to spend that money. Maybe you'd like to upgrade your TV or take a well-deserved vacation. But what if you spent your tax refund on something that will pay major dividends in the long run? One easy way to do that is by investing it in your dental health! Here are three reasons why it's a great idea.
1. Enjoy Peace of Mind with Regular Checkups
Dental health problems like cavities tend to develop without showing any symptoms at first. By the time your tooth starts hurting, the issue usually can't be prevented and instead has to be treated with a filling or other procedure.
By visiting your dentist every six months for a checkup and cleaning, you can often stop such problems in their tracks. When your dentist is able to detect and treat tooth decay and gum disease early on, you can avoid more expensive (and invasive) procedures.
2. Deal with Dental Problems Before They Get Worse
Infected or damaged teeth rarely get better on their own. This means that, if any of your teeth are sensitive, hurting, or even just slightly chipped, you'll need to get the issue taken care of by a dental professional. Otherwise, it'll only grow worse over time. For instance, if you currently have a small cavity that could be handled by a filling, waiting too long for treatment might eventually mean you'll need a dental crown, root canal, or even extraction – all of which cost much more than a filling!
When it comes to dental care, the expression "an ounce of prevention is worth a pound of cure" is incredibly true. Spending money now can save you a great deal later!
3. Boost Your Self-Confidence
Even if you already stay on top of your routine checkups and your mouth is in great health, your smile might be less than perfect. Maybe your teeth have suffered from a few chips or cracks over the years, or they've shifted after being straightened by braces. In either case, ask your dentist about how cosmetic dentistry can help! With services like ceramic dental crowns, tooth-colored fillings, and ClearCorrect clear aligners, it has never been easier to attain a grin you're proud of. And you just can't put a price on that!
You deserve to have a set of pearly whites that feel as great as they look, which is why it's worth spending your tax refund on your dental health. Schedule a visit with your dentist today and find out the smartest way to invest in your smile!
About the Author
Dr. Tyler Schaffeld is a dentist in Enterprise, OR who graduated second in his class from Oregon Health and Science University in 2013 with his Doctor of Dental Medicine degree. Since then, he has enjoyed building strong, lasting relationships with his patients every day. He'd love to help you figure out how to meet your smile goals and stretch each dollar of your tax return. Get in touch with his team by visiting their website or calling 541-426-3783.
Comments Off on 3 Reasons Why Spending Your Tax Refund on Dental Care Is a Smart Move!
No Comments
No comments yet.
Sorry, the comment form is closed at this time.