September 12, 2016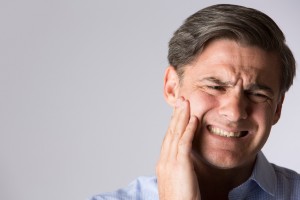 You fall face first off your porch steps and knock out a tooth. You're bleeding. What should you do? You or a loved one must call your dentist in Enterprise, Dr. Tyler Schaffeld. Dr. Schaffeld and his staff will get you the treatment you require right away–and with a compassionate, caring touch.
Never Delay
Your oral health is paramount to your well-being and overall health, too. If you suffer from an urgent dental situation, contact your dentist in Enterprise, Dr. Tyler Schaffeld, immediately. Same-day treatment spares patients pain, worry and long-standing gum and dental issues.
What is a Dental Emergency?
The Academy of General Dentistry specifies the following as dental emergencies:
Knocked out, or avulsed, tooth
Oral laceration
Dislocated or broken jaw
Severe toothache
Severe dental sensitivity
Lost crown, implant, bridge or other restoration
Broken denture
Fractured tooth
Your emergency dentist in Enterprise will advise you on immediate care and comfort measures and get you a same day appointment if warranted.
What You Can Do
Before you see Dr. Schaffeld, here are some dental first aid measure to relieve pain and stabilize your condition.
Oral laceration Apply direct pressure to the wound using sterile gauze, clean handkerchief or washcloth. If bleeding does not resolve within 10 to 15 minutes, go to the nearest hospital ER for treatment.
Broken or displaced jaw Transport immediately to the ER.
Avulsed tooth or displaced tooth Gently move a displaced tooth back into position with your finger and hold it there while going to the dentist's office. If a tooth has been completely knocked out, rinse it with water, and place it back in the empty socket. If you cannot replace it, put the tooth in a sealed plastic bag, and cover it with milk, water or over the counter tooth preservative. Take it as soon as possible to Dr. Schaffeld because if the tooth is reimplanted and splinted within an hour of injury, its chances for long-term retention dramatically increase.
Throbbing toothache At home, take over the counter ibuprofen or acetaminophen to relieve pain. Rinse your mouth with salt water or mouthwash to alleviate the taste and odor associated with any drainage. Apply a cold compress to the jaw for associated swelling. See Dr. Schaffeld right away for diagnosis and treatment. Infected teeth are often saved with root canal therapy.
Broken tooth, filling, veneer, implant or crown Save the pieces in a sealed container, and bring them with you to the dental office. Cover jagged surfaces with orthodontic wax or even toothpaste.
Foreign object in between teeth Try gently flossing to dislodge the material. If this doesn't work, contact the dentist.
Take Care of Your Teeth
Sometimes, pressing dental problems happen no matter how careful we are. Still, Dr. Schaffeld recommends these preventive measure to decrease your chances of an oral health emergency:
Regular at-home brushing and flossing and semi-annual check-ups and cleanings
Wearing athletic mouthguards to protect the mouth from injury
Wearing customized mouthguards to protect against tooth grinding
Avoiding hard foods such as ice and peanut brittle
Never Hesitate
Please contact the team at Dr. Tyler Schaffeld's office for immediate assistance with your dental emergency. You'll get proper treatment, fast attention and a kind word to speed your recovery.
Comments Off on Emergency Reasons to See Your Dentist in Enterprise
No Comments
No comments yet.
Sorry, the comment form is closed at this time.