June 19, 2019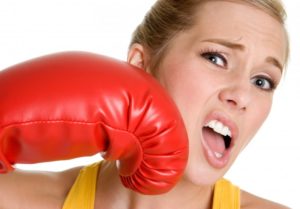 Accidents happen, even to your teeth. You can't always prevent emergencies, but you can learn how to react when one occurs. Whether your tooth got knocked out in a car accident or you broke a temporary crown by eating hard food, it's important to know what to do in a dental emergency. An emergency dentist in Wallowa County offers some tips for dealing with traumatic dental situations.
I Knocked Out a Permanent Tooth
Teeth can be knocked out of their sockets by all kinds of injuries, from a car accident to not wearing a mouthguard while playing sports. No matter the cause of the emergency, you should contact your dentist first and foremost to set up an appointment. If your tooth gets reimplanted within an hour of it falling out, it is very likely to reattach to the socket.
In the meantime, be sure to handle the tooth only by its crown, or the chewing surface. Rinse the tooth with clean water and if you can, gently place the tooth back into the socket, making sure it's facing the right way. If that is not possible, then the tooth can be stored in a container or bag of milk until you arrive at the dentist's office. Alternatively, you can hold the tooth in between your jaw and your cheeks inside your mouth. It's important that the tooth stays wet at all times in order to ensure maximum success of reimplantation.
I Broke My Tooth
Just like a knocked-out tooth, the first thing to do is call your emergency dentist and set up an appointment as soon as possible. Then, gently rinse your mouth with warm water. Apply a cold compress to the outside of your mouth in the area of the broken tooth to prevent swelling. Your dentist will make a treatment recommendation based on the extent of the damage to your tooth.
My Crown or Filling Is Broken
While a broken or lost crown or filling might not be quite as urgent as a lost tooth, it can still cause problems if left untreated. Your teeth are more exposed to bacteria that can cause decay, and should be addressed by your emergency dentist as soon as possible. Call your dentist, and then rinse out your mouth gently with warm water. If you knocked out a temporary crown, you can use a small dab of toothpaste or denture adhesive to reattach it until you can come to the dentist and get it professionally reattached.
Dentists usually leave extra time in their daily schedules to treat dental emergencies, so don't be afraid to call them right away if something traumatic happens to your teeth. The sooner the appointment, the more successful treatment is likely to be. When in doubt, call your emergency dentist.
About the Author
Dr. Tyler Shaffeld graduated first in his class at Central Washington University, where he studied biochemistry. Then he earned his DMD from Oregon Health and Science University in 2013, where he graduated second in his class. He loves building relationships with his patients. For more info click here or call (541)-426-3783.
Comments Off on Emergency Dentist in Wallowa County Tells You How to Manage Dental Trauma
No Comments
No comments yet.
Sorry, the comment form is closed at this time.