September 17, 2020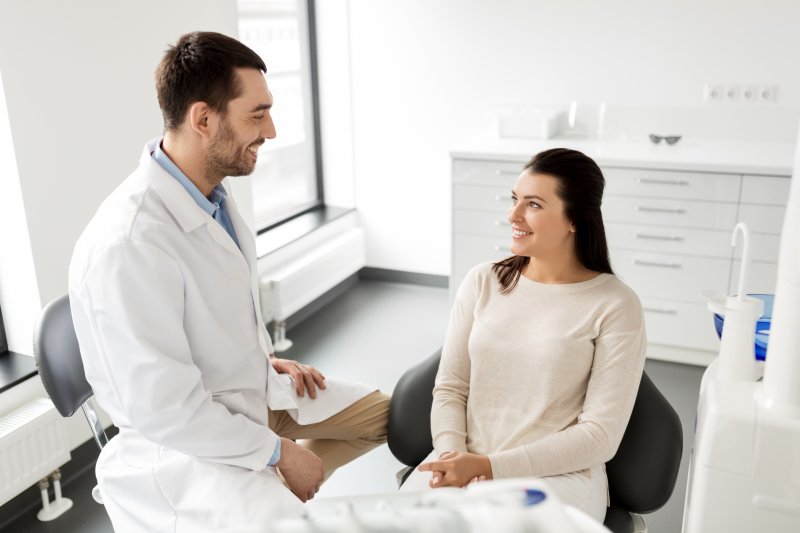 In addition to having your teeth professionally cleaned and having your regular checkup, there is an educational aspect to your dental visits as well. The person that you can get the best advice on your oral health is your dentist, so this is a good time to take advantage of this opportunity to learn more about bettering yourself and your smile. Instead of letting your dentist in Wallowa County ask all of the questions, here are some that you should be asking.
In What Ways Can I Improve My Smile?
This is a broad question, but that's what's great about it. Your dentist will be able to tell you about different things that you could be working on. Maybe there's a particular area in your mouth where you often have plaque buildups. Perhaps you have some gum inflammation that should be addressed. Either way, your dentist will be able to give the best possible advice on how to resolve these issues.
How Can I Enhance My Smile?
Everyone wants to have a beautiful smile, and it's your dentist's job to help you get there. They will be able to tell you about different cosmetic treatments available to enhance your smile. They will also give you advice on avoiding future discoloration and things you can do at home to improve the appearance of your teeth.
Should I Change My Diet in Any Way?
Your diet affects nearly every area of your body, especially the health of your smile. Your dentist will inform you if he thinks your diet is playing a role in any issues that you have or if there is something you should try to include in order to keep your teeth healthier.
What Should My Oral Hygiene Regimen Include?
You brush twice and floss daily, but maybe your dentist will recommend flossing more often or using a mouth rinse to keep your smile in the best shape possible. Everyone is different, so it's good to know what you should be doing for your unique situation.
Am I in Need of Any Dental Treatments?
Even if your smile is in good shape, your dentist still may recommend certain treatments that you could benefit from. Talk to your dentist about these options so you can make the best decisions regarding your oral health.
What Are Your Payment and Financial Policies?
If you're seeing a new dentist, you don't want to be surprised with a huge bill at the end of your treatment. Getting essential oral care doesn't mean that you should have to break the bank. Ask your dental team if they accept your insurance. If you don't have dental insurance, ask them about other financial options they have. No one should avoid dental treatment due to fear of costs.
During your next cleaning and checkup, take advantage of your time and ask questions. Learning more can help you stay on the right track towards a beautiful and healthy smile.
About the Author
After studying biochemistry and graduating first in his class at Central Washington University, Dr. Tyler Schaffeld went on to earn his DMD from Oregon Health and Science University, graduating second in his class. He would be happy to answer any questions that you may have regarding your smile. For more information or to schedule an appointment at his office in Enterprise, visit his website or call (541) 426-3783.
Comments Off on 6 Important Questions to Ask Your Dentist
No Comments
No comments yet.
Sorry, the comment form is closed at this time.