October 27, 2020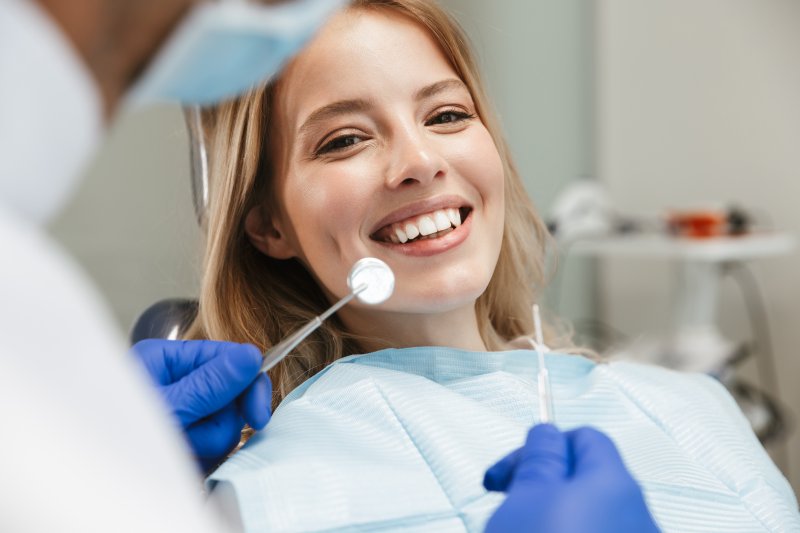 If you are fortunate enough to have dental insurance, then you can enjoy benefits like 80% off minor procedures and 50% off major treatments. However, few patients truly understand the fine print of their dental plan, which means their coverage often lapses before they've had the chance to fully utilize it. To prevent this from happening to you, read on for three tips from a dentist in Wallowa County.
#1. Visit Your Dentist Twice a Year for Preventive Care
All too often, patients view their routine checkups and cleanings as optional. However, neglecting preventive care can cost you in the long run. Not only does it leave you vulnerable to tooth decay and gum disease, but it also means you're paying for something you're not utilizing. Since dental plans are centered around prevention, the price of bi-yearly visits is built in. They want you to visit the dentist twice a year, which is why 100% of the cost of routine appointments is often covered. So, if you haven't scheduled your biannual visit, there is no time like the present to do so!
#2. Use Your Flexible Spending Account Dollars
A Flexible Spending Account (FSA) is when an employer designates a portion of an employee's salary to healthcare expenses. The employee can use this reserve to cover dental costs, like an unexpected root canal. Unfortunately, few patients are aware of how much money is in their FSA or forget about it entirely. So, if you have a FSA, make sure to talk to your HR department or your colleague who handles your healthcare benefits since they don't rollover year to year.
#3. Utilize Your Benefits Before They Lapse
As New Year's Eve rapidly approaches, it is important to remember that your dental benefits may be about to reset. To ensure that your coverage doesn't lapse or that there aren't any benefits you haven't used, look into the "end date" on your dental plan and review your remaining annual maximum. If you have any questions along the way, don't hesitate to reach out to your insurance provider. That way, you can get the dental care you need while simultaneously utilizing all your benefits.
Reading over your dental plan may not be the ideal way to spend your free time, but it can ensure you aren't wasting your money. So, if you aren't familiar with your insurance and want to maximize your coverage, make sure to use the above tips before the end of the year!
About the Author
Since graduating from Oregon Health and Science University with his DMD, Dr. Tyler Schaffeld has helped countless patients achieve pristine oral health and jaw-dropping smiles. He and his team are united behind their mission to make every step of your dental experience seamless – even when it comes to payment and benefits! So, if you want to utilize your coverage before the end of the year, don't hesitate to visit his website or give him a call at 541-426-3783.
Comments Off on 3 Ways to Maximize Your Dental Insurance Benefits Before the End of the Year
No Comments
No comments yet.
Sorry, the comment form is closed at this time.