April 20, 2019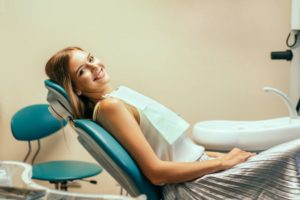 This year, over 53,000 Americans will get oral cancer. Of those, about 10,000 will lose their lives to the disease. Although it's not the most talked-about form of cancer, it can wreak havoc on your life if not detected at an early treatable stage. When diagnosed at an early stage, the survival rate is 84%. At a later stage where the cancer has been able to spread to other parts of the body, the survival rate drops to 39%. Early detection is the key to being able to beat and treat oral cancer. Going to visit your dentist in Wallowa Country for your routine semi-annual checkup and cleaning could be the answer to saving your life. Read on to learn about what role your dentist plays in detecting oral cancer and how they conduct screenings.
What is Oral Cancer?
Oral cancer is found in the head or neck area, with exception of the brain. Common symptoms for the disease will most likely occur in the following areas:
Lips
Cheeks and oral tissue
Gums
Tongue
Roof and floor of the mouth
Tonsils
The first signs of oral cancer are usually found on your tongue, gums, or tonsils. In its less-developed stages, most people won't notice any symptoms on their own, which is why it often goes undiagnosed unless you've visited your dentist. The most noticeable signs that you may be able to detect at home include:
Pain when swallowing
Loose teeth
Jaw pain
Difficulty swallowing
Oral wounds that don't heal within two weeks
If you've noticed any of these symptoms, visit your dentist immediately so you can determine if they are related to mouth cancer.
What are Oral Cancer Screenings?
Most dentists perform oral cancer screenings on their patients during their semi-annual checkup and cleaning. The goal is to detect any symptoms so that they can immediately be diagnosed, addressed, and treated. The earlier it's spotted, the easier it is to beat.
Oral cancer screenings are quick and painless. First, your dentist will check the inside of your mouth looking for any red or white sores, bumps, or other abnormalities. After that, with gloves on your dentist will feel your jaw, under your chin, and in your cheeks to determine if there's any discomfort or swelling. If your dentist becomes concerned about something they find, they may refer you to a doctor for a biopsy or additional testing in order to rule out or diagnose the problem.
What are Ways to Prevent Oral Cancer?
People who use tobacco, heavily use alcohol or may be excessively exposed to the sun have an increased risk of developing oral cancer and would greatly benefit from frequent screenings. Although you can't avoid oral cancer completely, some ways you could help prevent it include:
Getting the HPV vaccine
Stopping the use of tobacco products
Using sunblock and limiting sun exposure
Making healthier lifestyle choices
Seeing your dentist every 6 months
Your dentist may be the first person that is able to spot the signs of oral cancer in its early stages. Not only can this save your life, but it can also reduce the impact that the disease can have on you. Oral cancer screenings are more vital than you may have thought, so don't put it off!
About the Author
Dr. Tyler Schaffeld believes that everybody should have access to the highest quality of dental care. He looks forward to getting to know his patients so he can provide them with the individualized treatment they need. Graduating second in his class from Oregon Health and Science University, you're sure to feel comfortable in his care! For any questions or to schedule your oral cancer screening, visit his website or contact 541-426-3783.
Comments Off on Your Dentist in Wallowa County Can Save Your Life with An Oral Cancer Screening
No Comments
No comments yet.
Sorry, the comment form is closed at this time.