October 18, 2021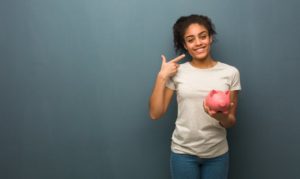 If you have dental insurance, you're probably aware of the basics of how it works. You pay a monthly premium, and in return, you get discounts on certain treatments. However, very few patients understand how to take full advantage of their plan. As a result, they end up avoiding or overpaying for the care they need. Knowing how to maximize dental insurance benefits is the key to making dental care more affordable. To learn how to do this, here are three simple tips from a dentist in Enterprise, OR.
1. Visit Your Dentist Twice a Year for a Checkup & Cleaning
Many people don't see the point in visiting their dentist if their teeth and gums feel fine. However, neglecting routine preventive care can cost you more in the long term. This is because many oral health problems, like tooth decay and infections, aren't noticeable in the early stages. Waiting until your mouth starts hurting increases the risk that you'll need expensive procedures.
At six-month checkups, your dentist can catch these problems early on and treat them before they reach that point. Since dental insurance is centered around prevention, most plans cover 100% of the cost of these visits. You might as well use the coverage you're paying for now to save money later on!
2. Take Advantage of Your Flexible Spending Account
Your employer may set aside a portion of your salary for healthcare-related expenses. This is known as a Flexible Spending Account (FSA). If you have an FSA, you can use it to cover the cost of some dental services to some extent. Unfortunately, unused FSA dollars often do NOT roll over into the next year. Many patients forget about their FSA and end up losing money. To prevent this, talk to your workplace's HR department (or whoever handles your healthcare benefits) about how much money you have in your FSA.
3. Schedule Any Necessary Dental Work Before December 31st
Like FSAs, most dental insurance plans reset at the end of the year. Any benefits that you haven't used will disappear on January 1st, meaning you lost money that you could have put toward your dental care. If you need to get any dental work done that is more extensive than a routine checkup (like a filling or dental crown), schedule it before the year ends. Not only will it make your smile healthier, but you'll be actually using the dental coverage you're paying for with your premiums!
Reading the fine print on your dental insurance plan may not sound like a fun way to spend your free time, but it'll be worth it for the savings you'll enjoy down the road. If you still have questions about maximizing your insurance benefits, feel free to contact your dentist – their team will be happy to help!
About the Author
As a dentist in Enterprise, OR, Dr. Tyler Schaffeld loves nothing more than helping patients enjoy healthy, bright smiles. He and his team strive to make every patient's dental experience seamless, including the financial aspects. To find out how you can make the most of your dental insurance benefits, you can contact Dr. Schaffeld on his website or call his office at 541-426-3783.
Comments Off on 3 Ways to Make the Most of Your Dental Insurance Benefits
No Comments
No comments yet.
Sorry, the comment form is closed at this time.