June 14, 2022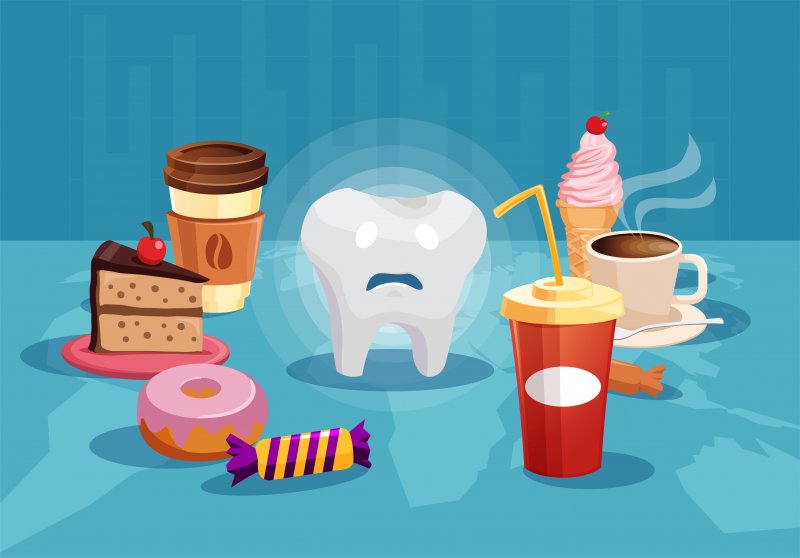 When it comes to oral health, you likely already know to avoid highly processed, sugary foods. Things like candy, chocolate, ice cream, and cake are infamously bad for teeth and gums. However, you'd be surprised at how other foodstuffs can be harmful too. Even a seemingly "healthy" diet can lead to tooth decay and cavities if you're not careful. Thankfully, your dentist in Enterprise can keep that from happening. To help you eat more teeth-friendly meals, here are three examples of unexpected cavity-causing foods.
Raisins
Raisins are typically praised as a highly nutritious snack. After all, they're packed with energy and loaded with vitamins, fiber, and minerals. They also aid digestion, boost your iron levels, and strengthen your bones.
Unfortunately, raisins aren't great for your mouth. It turns out that a box of them can have as much sugar as a candy bar or a can of soda. Consequently, the fruit stimulates bacteria to eat away at your tooth enamel. Adding insult to injury, it often gets stuck to your teeth and lingers around to do more damage.
Saltine Crackers
Saltine crackers don't usually come across as dangerous to oral health. Rather, most people associate them with soup and other things you'd eat while recovering from an illness.
Well, the danger is real. Saltines are made of processed carbohydrates and starches that erode enamel nearly as much as sugar. Bacteria find said carbs and starches very enticing, so the micro-organisms start wearing away your teeth.
These crackers also turn into a fine powder when they're chewed up. This powder can then stick to the crevices of your mouth, becoming difficult to clean off and staying on tooth surfaces for hours.
Alcoholic Drinks
Most people focus on alcohol's addictive effects or its impact on liver function. You don't see much discussion of how it could harm teeth. Still, alcoholic drinks can hurt your pearly whites by drying out your oral cavity.
You see, it all has to do with saliva. When you drink, say, a beer, its alcohol content actually dehydrates your body. Over time, this dehydration leads to less saliva production and a dryer-than-normal environment in your mouth. Bacteria thus receive an ideal breeding ground known to cause tooth decay, cavities, and worse.
Ultimately, it isn't just processed "junk food" that can damage your smile. For any questions about other mouth-unhealthy items, feel free to talk to your local dentist.
About the Practice
Dr. Tyler Schaffeld is a dentist in Enterprise, OR, having earned his DMD from Oregon Health and Science University. In his work, he always looks forward to building strong, caring relationships with patients and giving them healthy, beautiful smiles. He also takes great pride in his talented staff, who help him achieve these goals. Dr. Schaffeld currently practices at his self-titled clinic and can be reached at his website or by phone at (541)-426-3783.
Comments Off on 3 Unexpected Tooth-Decaying Foods
No Comments
No comments yet.
Sorry, the comment form is closed at this time.