January 31, 2018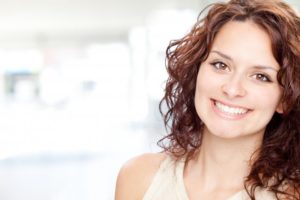 It's just about a month into the new year—how are you doing with your new year's resolutions? Maybe you set out on a quest to better oral health. Have you been completing your due diligence to make sure your teeth and gums are in better condition in 2018 than 2017?
If not, your dentist in Enterprise is here to give you an extra nudge in the right direction with some helpful "new year, better oral health" tips. Learn more in this week's blog post!
New Year, Better Oral Health Tips
Oral health resolutions can not only keep your teeth healthy but also help you save money in the long run by reducing the costs of extra dental care. Be good to your wallet and your smile by following these simple oral health tips:
Make sure your smile is well nourished– Good nutrition is important for your whole body—even your smile. So, be sure to add more vitamins and nutrients into your diet by eating more natural fruits and vegetables.  These natural foods work to enhance the immune system, reducing the risk of developing dental concerns like tooth decay and gum disease. Not to mention, crunchy raw fruits and vegetables can naturally remove plaque from the teeth, which can work to keep your breath fresher for much longer.
Totally throw our tobacco in the new year – Another popular resolution for many people may be to quit smoking or chewing tobacco. Whatever way you have used it in the past, it's best to stop for the betterment of your oral health. Quitting can decrease your chance of developing gum disease and/or oral cancer.
Control how much alcohol you drink – Alcohol is a strong substance that has long lasting effects on the whole body—even your smile. Therefore, it's important to drink it in moderation, if you do drink at all. This can help to reduce the stains on your teeth as well as lower your risk of developing oral cancer.
Brush and floss twice a day – Keeping good care of your teeth and gums starts at home with great brushing and flossing habits. If you're not actively removing plaque and dental debris from your smile, you're at risk for all types of dental concerns!
Extra Tips to Improve Your Oral Health
Although the tips listed above are major points to change the course of your oral health for the better, these are also a few simple tips that you can easily follow.
Don't open packages with your teeth to avoid damage.
Ask your dentist for the best fluoride infused toothpaste to use at home.
Be sure to use a soft-bristled toothbrush to massage your teeth and gums while brushing.
Replace your toothbrush at the early signs of wear and tear or at least every 3 months.
Schedule and keep all semi-annual dental visits with your local dental practice for necessary professional preventive care.
Your dentist is here to help you, not hinder your oral health. Partner with them in 2018 to improve your smile!
---
About Our Office
Here at the dental office of Tyler B. Schaffeld, we know that adequate caring for your smile is a big job—one that takes a team. We're here to be your oral health partners on the journey to optimal oral health. Learn more about how we can help you today by giving us a quick call!
Comments Off on Follow These 2018 Health Tips from a Dentist in Enterprise
No Comments
No comments yet.
Sorry, the comment form is closed at this time.