May 22, 2017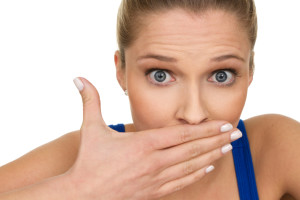 When you meet someone new, do you give him or her your best smile? Perhaps you use a more reserved smile that doesn't show your teeth? If you're not satisfied with the appearance of your teeth it affects your confidence, and it's always on your mind. Whether your smile just need a small upgrade, or a complete makeover, cosmetic dentistry offers many options and Dr. Tyler Schaffeld can help! Here are some of the cosmetic services your dentist in Enterprise offers.
Tooth Colored Restorations
If you have teeth in need of repair it can affect the appearance of your smile. Cavities create unsightly dark spots, and even old metal amalgam fillings can cause your teeth to appear grey. The good news is that we no longer use metal for fillings and crowns. Whether you need a cavity filled, or a more extensive repair, you'll enjoy the aesthetic appeal of tooth colored restorations to complete your smile.
Dr. Schaffeld uses composite resin to fill cavities. Composite is pliable and easy to work with, yet very durable once it's placed in your tooth. It can be customized to match your tooth, so no one will ever notice your dental work. Composite can also be used for dental bonding which is ideal for restoring a number of issues such as:
Small gaps and spacing between teeth
Stains and discoloration
Gum recession
Size or shape discrepancies between teeth
Small chips or fractures
Today's dental crowns are comprised of high quality ceramic porcelain. Crowns repair your entire tooth structure, and porcelain is not only aesthetically appealing, it also offers the same function you were used to. This means that there are no changes to how you brush or floss, and you'll be able to eat and chew as you were used to.
MTM® Clear Aligners
Living with crooked teeth certainly takes a toll on your self-esteem, but what you might not know is that it also affects your oral health. Misaligned teeth are harder to keep clean, which increases your risk of gum disease and tooth decay.
Dr. Schaffeld offers a great option for patients wanting to align their teeth with discretion and efficiency, and that is MTM® clear aligners. These removable aligners are virtually invisible, and they apply gentle pressure to your teeth for gradual movement. Our patients love the results they experience with MTM® aligners, and they appreciate the fact that they can smile with confidence once again.
Contact Dr. Schaffeld
Want to learn more about the possibilities for your smile? Give our office a call today to schedule a  consultation with your cosmetic dentist enterprise.
Comments Off on Dentist in Enterprise Enhances Smiles With Cosmetic Dentistry
No Comments
No comments yet.
Sorry, the comment form is closed at this time.