March 20, 2019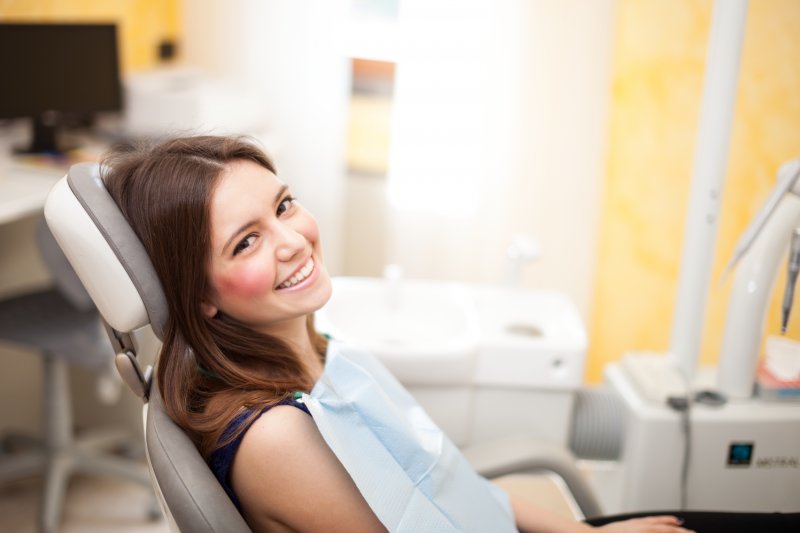 Birds are chirping, bees are buzzing around, and an array of differently-colored flowers speckle the grass. Yes, spring has arrived, which explains why you feel so eager to clean and get things in order. Your dentist in Enterprise suggests you expand your approach to the traditional "spring cleaning" this year by including your dental health in your plans. Here are some simple tips to make it happen!
How to Revamp Your Oral Health
One of the best ways to rejuvenate your oral health is to commit to visiting your dentist every six months. By committing roughly two hours of your time each year, here is what you stand to gain:
Examination – Usually, you'll receive two examinations: one conducted by the dental hygienist and then another by the dentist. The main purpose is to identify any problems early so they can be addressed.
Thorough Cleaning – One of the most effective ways to prevent tooth decay and complex dental issues is to have stubborn plaque and tartar removed.
Consultation – Along with receiving expert care, you'll have the opportunity to sit down and discuss the condition of your oral health with your dentist. Thus, you can make an educated decision about receiving any additional care.
Cost Savings – Typically, dental insurance companies will fully cover preventive care visits. Then, by catching any hiccups early, you'll save money by preventing the need for costly procedures later on.
Time Conservation – When you're able to stop a problem in its tracks, you can save yourself a heap of time by preventing the need for complex dental procedures that could require multiple visits to complete.
The Health Benefits of Receiving Preventive Care
Statistics show that most American adults have some form of gum disease, a condition that arises from untreated bacteria and plaque growth. The disease affects more than the gum health, though.
If left untreated, gum disease can contribute to a host of other health problems like heart disease, stroke, oral cancer, pancreatic cancer, hypertension and Alzheimer's disease. Therefore, when you receive preventive care, you're also boosting your overall wellness.
Why Now is the Right Time to Act
For most people, dental insurance benefits renew at the start of the year, but they can only be effective if put to use. So if you haven't taken steps to fortify your oral health, the good news is the year is yet young.
Why not take the next step and put your coverage to good use by reaching out to your local dentist to schedule a preventive care visit? By doing so, your journey to excellent oral health can spring forward today!
About the Author
Dr. Tyler Schaffeld earned his dental degree from Oregon Health and Science University. Graduating second in his class, he remains the consummate learner, consistently expanding his knowledge by taking continuing education courses. Dr. Schaffeld takes pride in building strong and lasting relationships with his patients by providing expert and compassionate care. He offers comprehensive dentistry at his private practice, and he can be reached for more information through his website.
Comments Off on Your Dentist in Enterprise Says Spring into Excellent Oral Health!
No Comments
No comments yet.
Sorry, the comment form is closed at this time.