July 20, 2018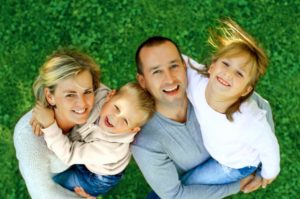 Dental insurance can be confusing! You're not even sure what a network is, let alone if your dentist is included in it or not. And what does it mean if they are not in your insurance plan's network? Do you have to choose another dentist? Your dentist in Enterprise has answers for all of your insurance network questions – so read on!
What Does it Mean to be an In-Network Dentist?
Being part of a dental network means that the contracted dentists have agreed to accept negotiated rates that provide discounts to the patients in some cases. An out-of-network dentist has not agreed to the negotiated rates, so you may pay more out of pocket.
However, in many cases, the differences between in-network and out-of-network are minimal, so it's important to discuss your coverage with the office treatment coordinator so you can be aware of exactly what to expect your costs to be.
Can I See an Out-of-Network Dentist?
Yes! If your dentist is out-of-network with your insurance company, it doesn't mean that you can't see them; it simply means that your out-of-pocket cost may differ slightly.
For example, say you are charged $200 at an in-network dental office. Say your insurance will pay $120 and you receive an adjusted rate of $150 because your dentist is in-network. This leaves you with a remaining balance of $30 to pay out of pocket.
If the fee and insurance coverage were the same at an out-of-network dentist, you would be responsible to pay $80 because there is no adjusted rate at an out-of-network dentist.
The Importance of Preventive Care
Whether your dentist is in or out of network, most dental insurance plans cover most, if not all of the cost of your six month cleanings and examinations. This is so important because dentistry is all about prevention. When you consistently come to your regular cleaning and checkup appointments, your dentist can help you prevent issues such as tooth decay or gum disease, which in turn helps you avoid more costly treatment procedures.
Do you have more questions? Your dentist in Enterprise is here to help! Give us a call and chat with one of our knowledgeable staff members to learn more about your specific dental coverage.
About the Author
Dr. Tyler B. Schaffeld provides high quality dentistry to patients in Enterprise, OR and its surrounding communities. We are happy to accept all types of dental insurance and we're a preferred network provider with Delta Dental Premier and Pacific Source. Our staff is friendly and well trained on the ins and outs of dental insurance, so please call us to learn more about your coverage and how we can help you.
If you would like to contact Dr. Schaffeld, he can be reached through his website or by calling 541-426-3783.
Comments Off on Dentist in Enterprise Explains the Difference Between In-Network vs Out-of-Network
No Comments
No comments yet.
Sorry, the comment form is closed at this time.