May 7, 2021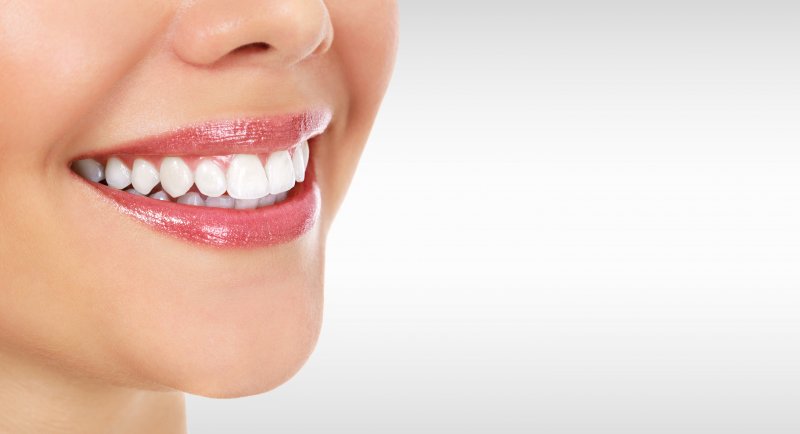 You've tried to deal with a troubled tooth on your own for years now, and you're finally doing something about it. Your dentist may suggest a crown or a filling. While both dental treatment options are used to restore the function and aesthetic of natural teeth, each one serves a unique purpose and is different in more ways than you may have guessed.
Not sure which one's right for you? Although it's always best to consult with your local dentist in Enterprise on what restorative service they recommend, read on as we break down each treatment to help you make a better-informed decision that meets your specific needs.
What is a Dental Crown?
A dental crown is a type of cap, typically made from porcelain or ceramic, that is custom-built to restore a damaged or missing tooth to its natural shape, size, and function. Crowns are also often considered cosmetic because they can greatly enhance the appearance of your teeth.
A dentist may recommend a crown when:
Your tooth is severely damaged, but your root isn't. Early detection of tooth decay or cracks is ideal because dental crowns can prevent the condition from worsening. A crown helps extend the life of a cracked or weakened tooth by holding it together to prevent further damage.
Most of your tooth needs filling. Fillings are not a great long-term solution for a damaged tooth and won't help with preservation as much as a crown would.
You want to enhance the appearance of your tooth. Because crowns are customized to resemble the color, size, and shape of your natural teeth, it's an aesthetically pleasing way to cover a discolored or misshapen tooth.
Dental crowns are a fantastic long-term solution for patients exploring methods of tooth restoration. They typically last five to fifteen years and do not require additional care beyond the standard brushing and flossing.
What is a Dental Filling?
Dental fillings are often used to treat minor damage using amalgam, gold, or tooth-colored composites like porcelain and composite resin. First, your dentist will remove the infected areas surrounding the tooth. Then, they will fill the areas with a material that works as a sealant to prevent further decay.
A dentist may recommend a filling when:
You don't have serious cracks in your tooth. If your tooth is in mostly good condition, without significant cracks or damage, then it may be an acceptable candidate for fillings.
You have cavities or minor tooth decay. Fillings are the safest, most effective option for making minor repairs.
Fillings are an effective solution for treating minor tooth damage. They do not require unique care or maintenance and can last several years.
Dental crowns and fillings are very different treatments used to achieve different results based on the patient's needs. Interested in exploring these options further? Talk with your dentist to help determine the right option for you – and you'll be one step closer to having the winning smile you deserve.
Meet the Dentist
Dr. Tyler Schaffeld prides himself in building strong, caring relationships with his patients. Every day, he looks forward to working with his team to provide patients with the most comfortable and high-quality experience they deserve. Dr. Schaffeld specializes in restorative dentistry, offering services including dental crowns and bridges, root canal therapy, dental implants, and dentures. You can reach Dr. Schaffeld for inquiries via his website or by phone at (541) 426-3783.
Comments Off on Dental Crowns and Fillings – What's the Difference?
No Comments
No comments yet.
Sorry, the comment form is closed at this time.