February 1, 2021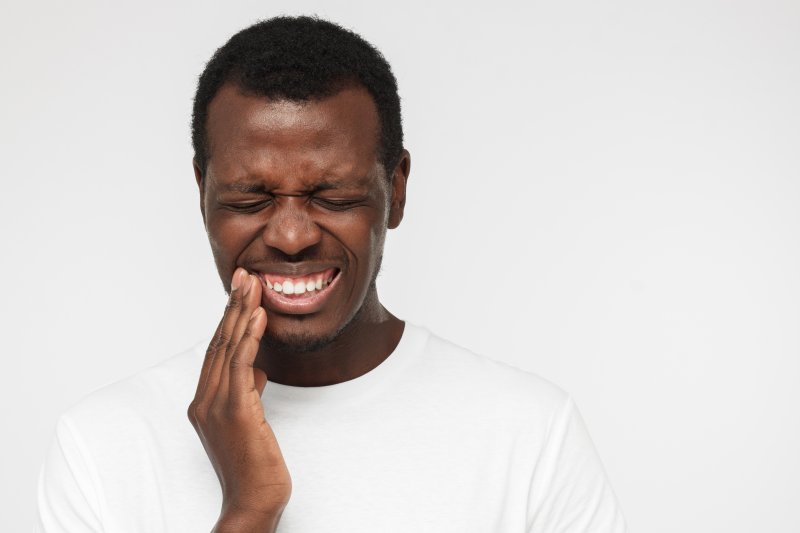 Have you been experiencing a dental emergency? As common as they are, they are still incredibly stressful, and it can be difficult to know what to do, especially when you are enduring a lot of pain. Even though you may think that the emergency room is the best place to go, this isn't always the case when it comes to urgent oral care. Continue reading to learn where you should go for treatment for dental emergencies.
When Should You Go to the Emergency Room for Treatment?
If you have a severe laceration or cut on your face, a broken or dislocated jaw, or a serious infection that is impacting your ability to breathe or swallow, the emergency room is the best place for you to go. If you aren't able to head to the ER, it is a good idea to call 911 so that you can get help. When it comes to life-threatening emergencies, you should be treated at a hospital rather than a dental office where they may not have all of the equipment that they need to treat you.
When Should You Go to the Emergency Dentist?
For any dental emergency that isn't life-threatening, the dental office is likely the best place for you to go. Here are some issues that your dentist is trained and equipped to handle:
Cracked, chipped, and broken teeth
Knocked out and partially dislodged teeth
Damaged and lost dental restorations
Oral abscesses
Severe toothache
Why Is It Usually Best to See a Dentist for Most Dental Emergencies?
Dentists are the most qualified people to provide dental care, even if you are dealing with an emergency. It is actually illegal in most states for anyone other than a dentist to perform restorative dental care, fill cavities, or extract teeth. Often times, emergency rooms don't even have a dentist on call to help in these sorts of situations. Once they rule out any life-threatening emergencies, all they can do is provide you with antibiotics, pain relievers, and other medications to give you temporary relief. In the end, if you go to the ER, you will still need to see your dentist afterwards in order to resolve the issue.
When you avoid the emergency room, you are giving others the ability to receive faster treatment without overwhelming the hospital staff. If you aren't in immediate danger, the dental office is the best place that you can be.
If you are experiencing a dental emergency and aren't sure exactly what you should do, give your dentist a call. You will be back to living your busy schedule in no time!
About the Author
After graduating first in his class at Central Washington University with his degree in biochemistry, Dr. Tyler Schaffeld earned his Doctor of Dental Medicine from the Oregon Health and Science University, where he graduated second in his class. If you are dealing with a dental emergency, he would be happy to help you get some relief. For more information or to schedule an appointment at his office in Enterprise, OR, visit his website or call (541) 426-3783.
Comments Off on Should You Go to the ER If You Have a Dental Emergency?
No Comments
No comments yet.
Sorry, the comment form is closed at this time.