June 23, 2017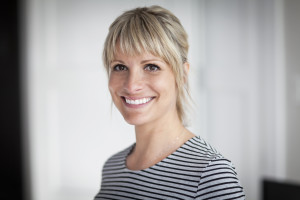 The worst thing you can do when faced with a problem is to ignore it. The issue will never improve, only get worse. The same applies to your oral health. If one or more of your teeth have become damaged, you should visit the dental practice of Tyler B. Schaffeld, D.M.D. for dental crowns in Enterprise. If you have multiple teeth that need to be repaired, you may need to consider getting a dental bridge. Let's explore these two restorative options to see which will provide the best solution to your dental problem.
What are dental crowns?
Dr. Schaffeld offers a fantastic way to repair damaged teeth. The natural looking dental crowns we offer in our practice are designed to completely cover an individual tooth or replace missing teeth when combined with titanium dental implant posts. Placing dental crowns can significantly improve the tooth's health, appearance, and function within your smile.
Do I need a dental crown?
Before moving forward with this invasive procedure, take a quick second to review your dental problem. Are you the right candidate for dental crowns? You may be the perfect patient for this restoration if you need to:
Restore a tooth that has undergone root canal therapy.
Anchor a dental prosthetic to a dental implant.
Rebuild the structure of a badly injured or fractured tooth.
Protect a weak tooth from the threat of fracture.
Give an unattractive tooth a tooth-colored makeover.
Restore a large area of decay that's too severe for a filling.
What if I need multiple dental crowns?
Sometimes, patients need more than one dental crown to fully address the concerns with their dental health. In this instance, your Enterprise dentist will suggest placing a dental bridge to re-stabilize your smile. Dental bridges are several attached dental crowns used to strengthen damaged teeth or replace several consecutive missing teeth. By being cemented to natural surrounding teeth, a dental bridge can restore the strength of your natural teeth and overall smile. This same process can be used to replace multiple teeth with one dental implant post as well. We use high-quality dental materials that can match your natural teeth, camouflaging your restoration among your original smile. These restorations are truly versatile!
How do I move forward with getting my dental crowns?
If you've had a damaged tooth, you know it's nothing to play about. Accomplishing simple tasks like chewing and eating become painful or at the very least, annoying. Dr. Schaffeld would be more than happy to determine whether dental crowns or bridges are right for you during a scheduled consultation.
You can expect to have your dentist examine your mouth to get a better assessment of your smile and the best ways to repair it. This way, we can steer you towards the treatment plan that will truly benefit you. Our office is always accepting new patients. If you need help with fixing your smile, give us a call today to make your appointment!
Comments Off on Are Dental Crowns in Enterprise the Restoration for You?
No Comments
No comments yet.
Sorry, the comment form is closed at this time.