December 7, 2020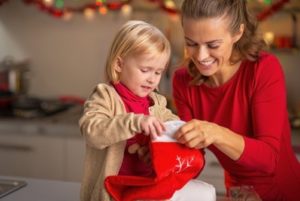 Though most people focus on finding the perfect gift to put under the tree, finding the perfect stocking stuffers are just as important! You want your kids to have items they love, but you also don't want to damage their teeth before their next appointment with their dentist in Wallowa County. Below, you will find a list of fun, smile-friendly stocking stuffers for the holiday season that your child will love!
Dental Books
Reading is a fun way for kids to learn and help them understand the importance of taking care of their teeth. "Sugarbug Doug: All About Cavities, Plaque, and Teeth" by Dr. Ben Magleby helps children learn what causes cavities and how to keep them from forming. "The Tooth Book" by Dr. Seuss teaches about all of the things teeth can do and how to take care of them. "Clark the Shark: Tooth Trouble" by Bruce Hale is about a young shark named Clark who has a loose tooth but is nervous about visiting the dentist. Each of these books can help children understand that visiting the dentist is not really that scary.
Xylitol-Sweetened Bubble Gum
Instead of sugary candy canes and chocolate, consider putting xylitol-sweetened gum in your child's stocking. Xylitol is a sugar-free, aspartame-free sweetener that helps fight tooth decay and plaque buildup. It comes in a wide range of flavors, including chocolate mint and fresh fruit!
Sand Timers for Tooth Brushing
Making sure your child brushes their teeth for the right amount of time is important for them to develop a good dental care routine. Colorful sand timers are a fun way to help make sure they brush for the recommended 2 minutes. It's a good idea to start out using the timer together so they understand how it works. But soon, they'll be brushing their teeth for the right amount of time all by themselves!
A Fun, New Toothbrush
A manual or electric toothbrush in their favorite color is sure to help your child get excited about their dental care routine! Both options come in a variety of colors with popular cartoon themes. Some electric toothbrushes even sing a tune to help teach your child how long they should brush their teeth!
Fruit-Flavored Dental Items
Giving your child an ADA-approved sweet, fruity toothpaste or dental floss instead of items with a boring mint flavor can help them see toothbrushing as a fun activity. Just make sure they don't swallow it! Toothpaste with the ADA stamp of approval will include fluoride, which helps to strengthen teeth and protect them from tooth decay.
These tooth-friendly stocking stuffers are far from boring and sure to put a grin on your child's face. Finding fun ways to encourage good oral health is great for their dental health. What they learn now will help them develop a routine that will help keep your child's smile bright and beautiful for years to come.
About the Author
Dr. Tyler Schaffeld and his hard-working staff are committed to providing each patient with personalized dental care. He received his DMD from the Oregon Health and Science University in 2013, graduating second in his class. If it is time for you and your family to get dental checkups and cleanings, visit the website or contact the office at (541) 426-3783 to schedule your appointments today!
Comments Off on 5 Stocking Stuffers Your Child (and Their Dentist) Will Love
No Comments
No comments yet.
Sorry, the comment form is closed at this time.