April 25, 2023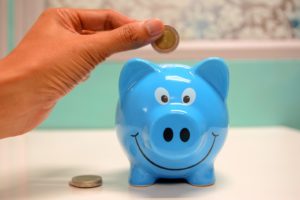 If you're like many Americans, your tax refund is probably in your bank account. If you are contemplating ways to spend the extra cash, don't blow it on a big-ticket purchase or shopping spree. Instead, invest in a healthy, beautiful smile. Here are 3 ways you can use your tax refund to improve your teeth and gums.
1. Schedule a Cleaning and Checkup
Brushing and flossing help prevent cavities and gum disease, but you should also see your dentist regularly to keep your mouth healthy. The American Dental Association recommends a cleaning and checkup every 6 months.
Routine care stops common issues from occurring in the first place to preserve your natural smile. It also lessens the likelihood of needing costly procedures later, so you can save money down the road.
Research has found that every $1 spent on preventive dentistry can save up to 50 dollars on restorative services. If you have dental insurance, you can get a cleaning and checkup after paying a co-payment. It's a small price to pay to preserve your beautiful smile.
2. Book Any Dental Work
If you've been putting off dental work because money is tight, a dental emergency is right around the corner. Although you may never expect it to happen to you, 1 in 6 Americans has a dental emergency every year. Many results from untreated dental problems, like cavities or old restorations.
There is no better time than now to schedule your treatment. You'll restore a healthy smile and avoid a serious dental bill down the road. Your dental insurance can pay up to 80% of the expenses of common restorative procedures after meeting your annual deductible.
3. Enhance Your Smile
An attractive smile is attributed to youth, confidence, and success. If you're embarrassed by discolored, chipped, or gapped teeth, use your tax refund to turn the smile of your dreams into reality.
You have more options than ever to address common imperfections, which means there's a solution to fit your budget, like dental bonding, veneers, or teeth whitening. You can boost your self-esteem and enhance your professional image by investing in a picture-perfect smile.
It's never too late to recommit to your smile. With your oral and general health closely connected, use your refund to support your overall wellness while having a smile to be proud of.
About Dr. Tyler Schaffeld
Dr. Schaffeld earned his dental degree from the Oregon Health and Science University and has regularly pursued continuing education to provide up-to-date services. He is a proud member of the American Dental Association, the Oregon Dental Association, and the Academy of General Dentistry. Contact us through our website or call (541) 263-5435.
Comments Off on Invest Your Tax Refund in a Healthy Smile
No Comments
No comments yet.
Sorry, the comment form is closed at this time.