June 15, 2021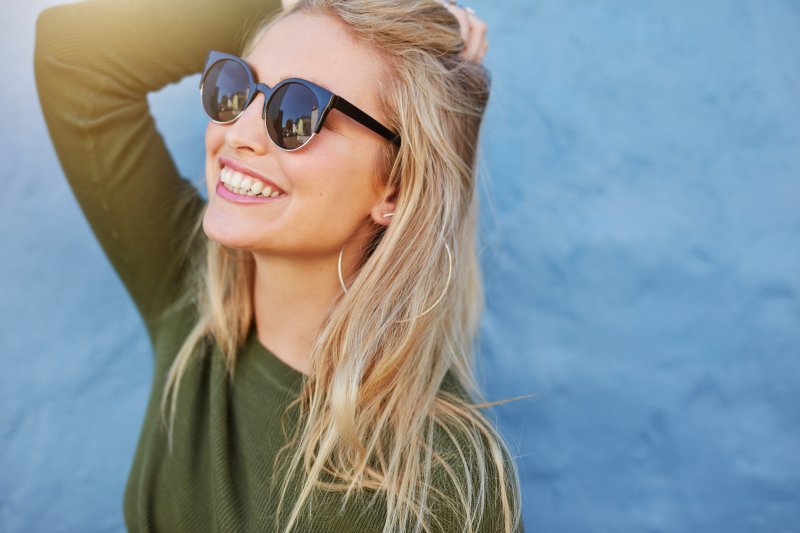 Summer has officially arrived! It's the perfect time to go on a relaxing vacation and take a break from daily routines. While most people deem the warmer months as a chance to put their responsibilities on the back burner, there is one thing you should never forget – your oral health. Neglecting your teeth can be dangerous and have lasting, permanent effects. Read on for five summer oral health tips to keep your smile safe this season.
Stay Hydrated
Everyone knows to drink plenty of water during the hot summer months. Not only does it quench your thirst, but it can also improve your oral health. Drinking water keeps your mouth hydrated, preventing bacteria growth that can lead to tooth decay and gum disease. Plus, it rids your mouth of plaque-causing bacteria and sugars that cause bad breath, leaving your mouth feeling clean and fresh!
Establish a Routine
Now that school's out and everyone's shifting into summer, it's easy for all the excitement to keep families from having a consistent schedule. But it's important to continue brushing your teeth twice a day and flossing once a day, no matter how hectic your schedule becomes. These habits are critical to prevent dental problems like decay, cavities, and gum disease.
Avoid Chewing Ice
For some people, there's nothing better than eating leftover ice after a cool drinking. And whether it's done out of habit or simply because it's satisfying, chewing ice can have dangerous effects on your oral health. It can cause a cracked or chipped tooth, enamel erosion, sensitivity, and may even lead to tooth decay. If you must satisfy the craving, try eating finely shaven, semi-melted pieces of ice instead (i.e., snow cone or slushie) to minimize damage to your teeth.
Choose Healthy Snacks
The warmer months leave more time for snacking, especially on long road trips and flights when there's nothing much to do. Limit your consumption of sugary treats and stock up on nutritious foods that are easy to grab while on the go. Fresh fruits and vegetables are healthy options that will leave your mouth and belly happy!
Wear an Athletic Mouthguard
Most people plan on spending the season outdoors, soaking up the warm weather and partaking in several recreational activities. Unfortunately, playing your favorite summer sports increases your risk of dental injuries, such as chipped or cracked teeth, fractured roots, and cut lips. Prevent these accidents by wearing an athletic mouthguard to protect your teeth, gums, and jaw.
As you can see, you can enjoy the sunny season to its fullest without putting your smile at risk. Follow these oral health tips to ensure nothing derails your summer plans.
About the Author
Dr. Tyler Schaffeld looks forward to working with his team every day to build strong, caring relationships with each patient. He earned his DMD from Oregon Health and Science University in 2013 and graduated second in his class. Dr. Schaffeld can ensure your smile is in its best shape for summer with routine checkups and cleanings. For more information on how to keep your teeth safe this season, visit our website or call (541) 263-5435.
Comments Off on 5 Summer Tips for a Healthy Smile
No Comments
No comments yet.
Sorry, the comment form is closed at this time.